The Outdoor Learning Program at St. Joseph School is an integral part of our curriculum. Given the freedom to explore, children are able to problem solve and interact in a way that supports the new BC Curriculum core competencies of communication, thinking, personal growth, and social skills. Based on a Know-Do-Understand model of learning, outdoor settings allow for hands-on interaction with the natural world. Students are keen to play, explore, and learn while growing in independence and teamwork skills. 
There is no way that we can help children to learn, love, and preserve this planet if we don't give them direct experiences with the miracles and blessings of nature.
Anita Olds
Throughout the year, our students participate in a variety of programs to expand their learning opportunities beyond the classroom walls.
swimming
skating
skiing
museum and art gallery visits
community theatrical productions
retreats
Our unique Outdoor Learning Program is supported by current research which shows the many positive health, social, and learning benefits associated with children being give access to nature. It is designed to engage, challenge, and prepare students in a whole new way.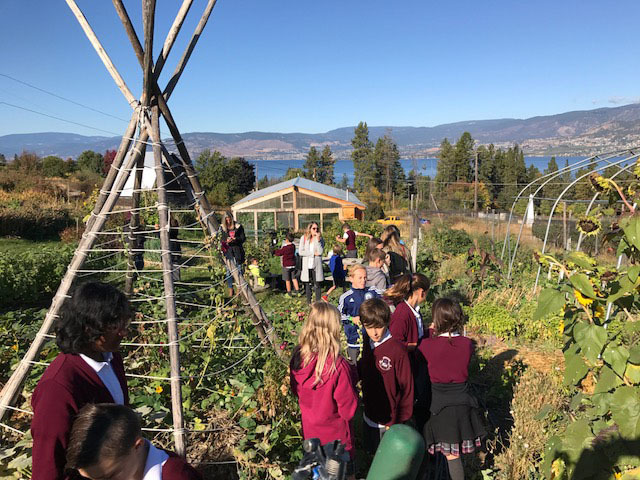 Nature is important to children's development in every major way - intellectually, emotionally, socially, spiritually, and physically.
Stephen R. Kellert