Faculty & Staff Directory
Ms. Maddy Pedrette
Acting Principal
ac.dnsic@etterdepm
Ms. Liann Nutini, B.Ed., M.Ed.
Vice Principal | Grade 3/4
ac.dnsic@initunl
Ms. Nutini is originally from a small ski town called Rossland in southern BC.  She received her Bachelor of Arts and Education from the University of Lethbridge where she majored in English and minored in Social Studies. In 2017, Ms. Nutini received her Masters in Leadership and Administration from Gonzaga University. Ms. Nutini would describe her teaching style as structured with a summer camp twist. Her wish for her students is to love learning as much as she does. On the weekend, Ms. Nutini enjoys being with friends and family, hiking, skiing, Latin ballroom dancing, reading, listening to music, and camping.
Mrs. Lynn Fleck
Principal on leave
ac.dnsic@kcelfl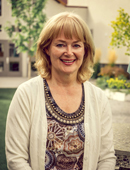 Mrs. Joan Dreher
​Director of Student Services
ac.dnsic@reherdj
Mrs. Margo Rensby
Student Support Services
ac.dnsic@ybsnerm
Mrs. Marilyn Herron
Kindergarten | Director of Outdoor Academy
ac.dnsic@norrehm
Mrs. Alba Rendon
Kindergarten
ac.dnsic@nodnera
Mrs. Christina Beaudin, B.Ed.
Grade 1
ac.dnsic@niduaebc Website
Mrs. Beaudin grew up in Kelowna and feels very fortunate to be able to raise her family here as well. She is married to her wonderful husband, Trent, and together they are blessed with a beautiful daughter. Mrs. Beaudin graduated from the Elementary Teacher Education Program at UBCO in 2013, and has since taught grades 1 through 4. Teaching is her passion, and she loves seeing the students grow academically, socially and spiritually throughout the years. She enjoys baking, painting and spending time with family. One of Mrs Beaudin's favourite sayings is: '"do what you love; love what you do; teach!"
Miss Kaitlyn Johnston, B.Ed.
Grade 1/2
ac.dnsic@notsnhojk
Miss Johnston grew up in Kelowna and spent most of her time dancing. She has taught dance at the Village Dance Academy for the last 10 years. Miss Johnston graduated from the University of British Columbia with a Bachelor of Education, specializing in Elementary Education. As a teacher, her goal is to create a safe and nurturing classroom environment where students feel welcome and excited to come to school. She incorporates movement and technology in various ways throughout the school day. After spending time in her tropical classroom, it is no surprise that she loves to travel to California as much as she can. Miss Johnston enjoys spending time with her family and is looking forward to getting married in the summer of 2020.
Miss Ashly Griffin, B.Ed.
Grade 2
ac.dnsic@niffirgta
Miss Griffin graduated with a Bachelor of Education Degree at the University of Alberta in Edmonton. (The University of Alberta is ranked among the Top 100 universities in the world!) She finds value in providing children with authentic learning experiences in our rapidly growing and changing classrooms. On the weekend, you can find Miss Griffin golfing, snowboarding, playing soccer, or taking photos!
Mrs. Diane Zielke, B.A., B.Ed.
Grade 3 Maternity leave coverage
ac.dnsic@ekleizd
Mrs. Zielke was born in Hamilton, Ontario. She went to St. Helen's School for elementary and Bishop Ryan High School. Mrs. Zielke attended the University of Guelph and completed her BA in Geography, then went on to Queens University where she received a Bachelor of Education. She has an amazing husband, Dwayne, and 3 creative adult children, Grady, Emily and Lucas. In her spare time, Mrs. Zielke loves to golf, kayak, participate in stretching class, and do watercolour.
Mrs. Caty Deadmarsh
Grade 3/4
ac.dnsic@hsramdaedc
Mrs. Serenella Braund, B.Ed.
Grade 4
ac.dnsic@dnuarbs Website
Mrs. Braund was born in Rome, Italy and came to Canada in 1965. She graduated from Summerland Secondary School and received her Bachelor of Education from UBC. She has been teaching now for 31 years. Twenty-eight of those years have been at St. Joseph Catholic School. Her number one hope for all her students is that her classroom only serves as a starting point for all of the things they will learn in their lifetime. Her favourite quote is "Success is not the key to happiness. Happiness is the key to success. If you love what you are doing, you will be successful."
Mrs. Samantha Legal
Grade 5
ac.dnsic@lagels
Mrs. Janilee Stovel, B.Sc, B.Ed., M.Ed.
Grade 5
ac.dnsic@levotsj
Mrs. Stovel is new to St. Joseph and can't wait to meet you! She spent the first half of my childhood in Calgary and then moved to Abbotsford. She earned her Bachelor of Science degree at the University of the Fraser Valley, then completed her Bachelor of Education degree at the University of Northern British Columbia. Most recently, Mrs. Stovel received her Master of Education degree from Simon Fraser University in curriculum development with a focus on learning for understanding through culturally inclusive, imaginative development.
Miss Agnes Nagy, B.A., B.Ed.
Grade 6
ac.dnsic@ygana
Miss Nagy was born in Alberta and, even from a young age, always knew that she would do something that she loved. Attending the University of British Columbia, Miss Nagy completed an English degree before pursuing education. Since graduating she has been teaching at St. Joseph Catholic School. She loves to share her passion for books with her students. Her favourite authors include Wilkie Collins, C.S. Lewis, and Charles Dickins. When she is not at school, you can find her lost in a good book or spending time with her family.
Mrs. Gio Basso
Grade 7 | French Specialist
ac.dnsic@ossabg
Mrs. Kate Hopley
Grade 7
ac.dnsic@yelpohk
Mrs. Kelly Beetlestone
Athletic Director
ac.dnsic@enotselteebk
Mrs. Sarah DeFrancesco
Music Specialist
ac.dnsic@ocsecnarfeds
Mrs. Heather Hrasko, B.Ed.
Grade 6/7 Band
ac.dnsic@oksarhh
Mrs. Hrasko grew up near Stony Plain Alberta. She plays the flute, saxophone, ukulele, piano, drums, and handbells.  Mrs. Hrasko moved to Kelowna in 1998 and lives on a five acre berry farm with her husband and three boys.  Outside of school you will find her working on the farm with her dogs and cats, helping or cooking in her big kitchen for three hungry teenagers.
Mrs. Susan Sehn 
Administrative Assistant
ac.dnsic@eciffokjs
Mrs. Pamela Lovering
Accounting/Bookkeeping/Library
ac.dnsic@kbkjs
Mr. Henry Fonda       
Custodian/Maintenance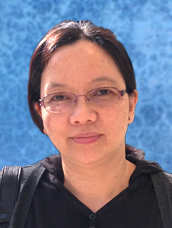 Mrs. Emilda Puno 
Custodian
Mrs. Jean Booker
Educational Assistant
Mrs. Booker was born in Quebec near Ottawa. She is an avid world traveler, and has crossed Canada by car twenty-two times. Mrs. Booker wanted to be in education since she was ten. She loved to learn and to see that others are learning too. It is exciting for her to see the "light bulb go on". Mrs. Booker has always attended and worked in Catholic Education. She very much enjoys how God is an easy, open and loving discussion at St. Joseph School. If she had a magic wand she would wish for joy and unconditional love and respect for all people.
Mr. Arthur Cuncannon
Educational Assistant
Mrs. Sheila Dyer, B.A.
Educational Assistant
Mrs. Dyer was born in Rimby, AB and has a BA from Queen's University, majoring in art and minoring in drama.  She has gone to school in many places including Boston, MA, Calgary, AB, Kingston, ON, England and Wales, UK.  She has a qualified teacher status in England and Wales for Drama and English.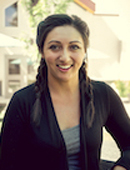 Mrs. Sara Heinricks
Educational Assistant
Mrs. Patricia Freire
Educational Assistant
Mrs. Freire grew up in Northern Alberta then moved with her family to Kelowna. She graduated from Immaculata Regional High School and went on to Okanagan College. Mrs. Freire has always loved being around kids! After all of her kids started school she decided to follow them and got a job as an Educational Assistant here at St. Joseph Catholic School.
Mrs. Leanne Hopegood
Educational Assistant
Mrs. Violeta Jurska
Educational Assistant
Mrs. Lola Lee
Educational Assistant
Mrs. Lee was raised in the small city of Weyburn in Southern Saskatchewan. Faith was instilled in her at a very early age and has been a significant part of her life. She has been blessed with a wonderful family with her husband and two sons. Mrs. Lee has always had a love for sports, both playing and watching ~ softball, volleyball, badminton, slo-pitch, dancing, tennis and pickle ball. She is an ardent Saskatchewan Roughrider and Blue Jays fan, so you will often see her in her Rider green or Blue Jays apparel! Mrs. Lee also has a love for country music, attending concerts and theatrical productions. She has proudly volunteered for and participated in the National Terry Fox Run for the past ten years.
Mrs. Tammy Lencovic
Educational Assistant
Mrs. Pauline McCoy
Educational Assistant
Mrs. Yvonne Moore
Educational Assistant
Mrs. Moore was born and educated in Scotland. She studied Business with Travel and Tourism specialties for 2 years at a post secondary university college, after which she embarked on a career with a well known British airline for 17 years. A love of travel encouraged her family's decision to immigrate to BC, Canada in 2008. Back to school she went to get her certification as an Educational Assistant. Mrs. Moore joined our school team after graduation where she loves helping students discover their talents and supporting their learning every day. Traveling is still something she enjoys and the great outdoors is where she'll be, relaxing, reading, hiking and camping with her family on those precious days off!
Mrs. Tracy Russell
Educational Assistant